Japan travel guide, information on Japan and Japanese culture.
Feature Content
Japan partied so hard in the 1980s that the hangover lasted into the next century. What can the world learn from its ongoing recovery from recession and the 'lost decade'?
The Latest Entertainment News from Japan
"That's ZENtertainment!" is non-verbal performance for people of all ages and nationalities. The world-famous performance group SIRO-A presents their amazing mix of cutting edge technology blended with traditional Japanese culture. A brand-new entertainment fully packed with dance, comedy, illusion and acrobatics will be sent out to the world from Asakusa, Japan!
---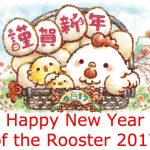 Happy New Year! There are many reasons to want to put 2016 behind us, but no doubt there are many things to look forward to in the year ahead. 2017 is a year of the Rooster in the 12-year Chinese zodiac, and specifically a fire rooster, and people born in this year (the last one was 1957) are described as "trustworthy, with a strong sense of timekeeping and responsibility at work."
Japan Zone Content Selections
STORE
There's no better way to declare your love for Japanese style than with a beautiful satin sukajan jacket.
These bomber jackets, with their characteristic images of dragons and tigers, are a staple of street fashion in Japan. Read more...

---
POLITICS
Japan changes prime ministers the way most of us change our shirt. And not many of them get a second bite at the apple.
So the second term of Abe Shinzo was always going to be noteworthy. Even more so now that it has seen a shift back to conservatism, controversy and possible conflict with Japan's East Asian neighbors. Read more...

---
SPORT
Sumo may be Japan's traditional sport, with its centuries-old history and deeply ingrained rituals. But for the last decade the top ranks have been completely dominated by Mongolian-born stars. Until now.
Will the long-awaited tournament win by a native-born wrestler ignite new interest in the sport? Read more...
Planning a trip to Japan?
SIGHTSEEING GUIDES
Browse our extensive sightseeing guide to the whole country, with information on all the major sights.
---
USEFUL INFO
Japan Zone has a wide variety of useful information for the traveler.
---
Other Useful Sites